The New Leaf #27 - Soft animal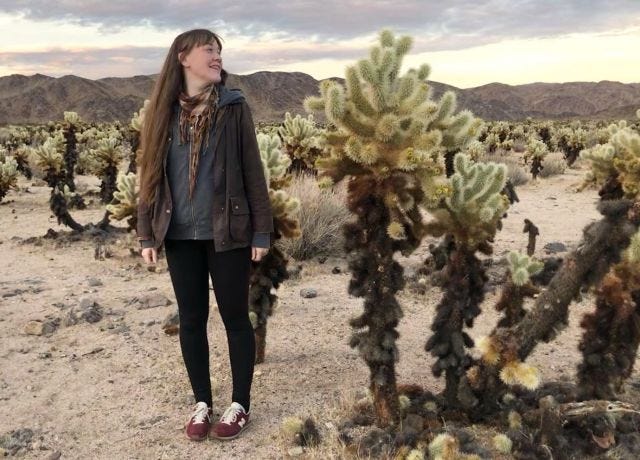 Hi, and welcome to the twenty-seventh instalment of The New Leaf, an informal and no longer so infrequent email bulletin.
It's the end of January, in which I've been neither dry, vegan nor resolved. It's a terrible time of year for starting new things! I'm not saying we shouldn't lay off the sauce or eat more plants on occasion, but the time to do anything bracing is the spring - right now we're still in deepest winter. This is the time to rest and contemplate, and to maintain rather than advance. In winter you don't have to be good - this is the time to do the things the soft animal needs.
I've been resisting the temptation to come up with a bunch of new plans and just focus on the nice and normal, because as Flaubert said: "Be regular and orderly in your life, so that you may be violent and original in your work." And it's been really lovely! I don't think I've ever enjoyed a winter more than this one. A big part of that is my very good coat from Sweden, because as Northern people will tell you, it begins and ends with good clothing. I've been making a point of going outside during the little daylight, trudging across my lockdown field in my winter boots and the socks that Grandma knit, wearing however many layers it takes to make me feel like a Scandinavian child on the playground (which, if you've never been one, is very toasty indeed).
But with all the will in the world, winter is still a lot. This is why I always try and leave for a bit in the middle, to top up my sun-starved brain. I'm just back from Los Angeles and Joshua Tree - the ocean, the palm trees, the desert, the cacti, the wide open sky! I could practically feel my brain waking up again, like a plant that's been moved out from the shade and into the light, to perk it up. It's the kind of experience that makes me think we really are just animals, when it comes down to it, stretching towards the light.
So it was kind of funny that when I went to clear the winter fog from my brain, a different kind of fog asserted itself. I had covid again in December and afterwards I found myself ... not quite forgetting things, but more as if the film in my head had dropped a few frames. On the plane to LA I realised I'd left my notebook, which I never take out of my bag, only to find it in a random drawer when I got home. In the town of Lone Pine, I lost my wallet *within my own coat* for an hour as I searched the suitcase, the room, the car. Things like that kept happening, and I was confused more than anything - who is doing this!? I've lived my whole life with my brain being a certain way (like a steel trap, frankly), and now, it was simply not. 
But that fog eventually lifted too - I'm back home now, the gremlins are gone, and I feel fresh. This is the real reason I go away in January: to get to enjoy the rest of the winter. Recharged, I'm full of appreciation for frosty winter walks and cosy pubs. It's a beautiful season! But most of all I'm just so damn grateful for my clear head. After knowing what it's like to operate from whatever sliver I can reach through the overwhelm, through whatever covid does, through whatever the dark does, all I want is to have access to my whole mind. I just want to think clearly, to speak with my entire self present, and act in a way that reflects everything I am. I'm hoping for a lot of things for 2023, but most of all, I want to feel like myself x
Some things I've been enjoying lately, airplane edition.
I recently had the privilege of enduring two 10.5 hour flights, one daytime and one sleeper - the first's supreme dullness is matched only by the extreme discomfort of the second. There's little grace to be found in long-haul flying, and we can but try - here's how I do that.
Unless a fully flat bed upgrade is within reach (lol), throw some money at finding a truly great sleeping pillow. I flew with the unique Turtl pillow for the first time and I'm here to tell you that the revolution is here.

But you're still going to be sleeping upright among a bunch of strangers, so take a pill, if that's your jam. I like behind-the-counter Nytol, aka diphenydramine - it helps with jetlag too.

Put on those noise-cancelling headphones and keep them glued to your ears, including when they're on "silent". This technology was literally designed to drown out plane engines, so they will save your head and also prevent any temporary tinnitus. 

Consider the compression sock. Beyond the matter of deep-vein thrombosis, there's cankles! Compression socks mean your shoes will still fit after a long flight, which is nice. 

When everything else has been reduced to its minimum (meal sizes, legroom), drinks are the one thing that's still plentiful on a plane. They're surprisingly loose with the alcohol, and did you know you can go to the galley and ask for coffee at ANY POINT? I learned this on a flight to Melbourne after they'd woken us up after six hours of restless sleep but no coffee was forthcoming, and I had to take matters into my own hands to save myself. To step onto a long haul flight is to surrender your body and soul, but I draw the line at caffeine withdrawal.
For new article recommendations, here is my most recent Reading List. This month's pick: We are surrounded by dead ends, but we don't have to be complicit with destruction, says Robin Wall Kimmerer: "The refusal to be complicit can be a kind of resistance to dominant paradigms, but it's also an opportunity to be creative and joyful and say, I can't topple Monsanto, but I can plant an organic garden." [David Marchese, The New York Times]
*
If you want to say hi, my email is jessica.furseth@gmail.com, or I'm on Instagram at @jessicafurseth. Thank you for reading x